Before planning a trip to Vietnam, you must do a lot of research to find out the top tourist attractions to visit. The choice of Vietnam tourist attractions is staggering; this mesmerizing country blessed with jaw-dropping natural beauty, an unfair tally of World Heritage Sites, historical legacies extending from 10th-century pagodas to wartime tunnels, vibrant cities revealing multi-national architectural wonders, and rich cultural diversity.
Top Vietnam Tourist Attractions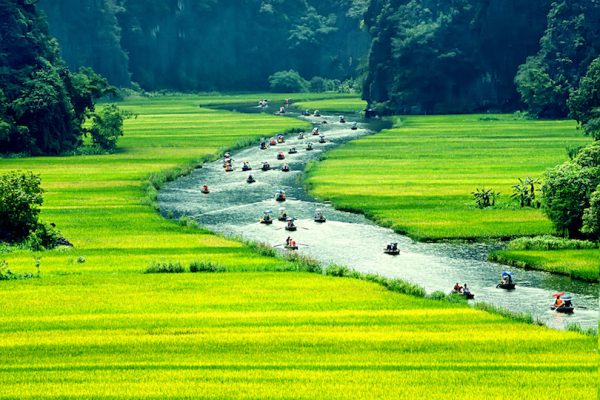 1.  Ha Noi city
Hanoi is famous for Hoan Kiem lake, Ngoc Son temple, and The Huc bridge. Besides, visitors can learn about its culture and history through tours to Ho Chi Minh Mausoleum, Hoa Lo prison and Vietnam Museum of Ethnology.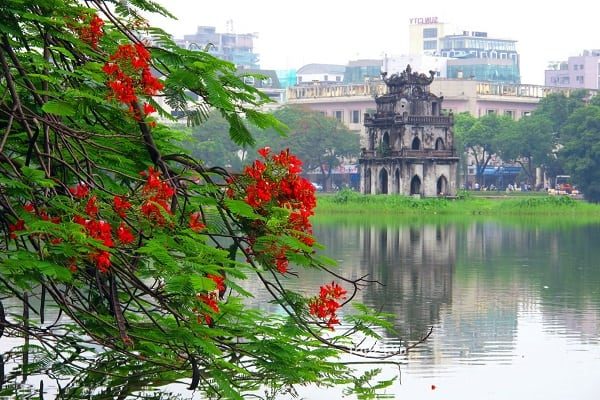 Above all, Hanoi local cuisine should not be forgotten. With just a four-hour food tour on the back of a motorbike, you will get to throw a feast like a real Hanoi an with the finest culinary essence of the Gulf of Tonkin.
2. Ho Chi Minh city
In Ho Chi Minh City, or Saigon, stands the stunning Notre Dame Cathedral. Built in the late 19th century, the cathedral is brick, neo-Romanesque and clearly influenced by European architecture of the same time period. In fact, many of the materials used in construction were imported directly from France.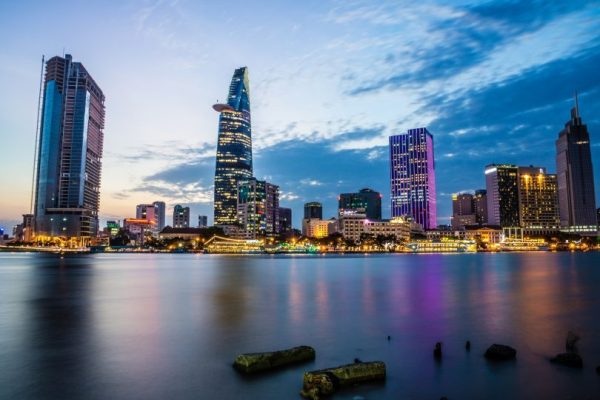 Sai Gon by night attracts you by its vibe and personal charming, please wander around Bui Vien streets, or taste local cuisine such as Huynh Hoa Bread (Banh my Huynh Hoa), Sauce Noodle (Bun mam), Nam Vang vermicelli (Hu tieu Nam Vang), Crab noodle (Banh canh cua), grilled pork noodle (bun thit nuong0, etc. Ho Chi Minh is also as a stop-over for tourists of they want to visit Mekong Delta, Cu Chi Tunnel, Cao Dai temple, Vung Tau and the other southern provinces.
3. Ninh Binh
The northern province of Ninh Binh boasts of many natural and cultural heritage sites such as Trang An e-co tourism complex, Tam Coc-Bich Dong, Mua cave, Cuc Phuong National Park, Bai Dinh Pagoda and the ancient capital city of Hoa Lu.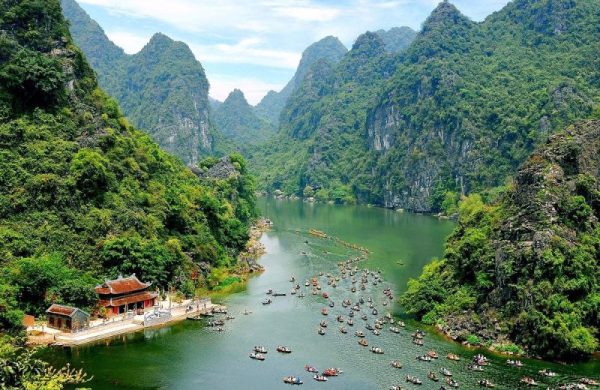 In addition to the captivating natural features that Ninh Binh has to offer, the city is known to be the ancient capital of feudal Vietnam during the 11th century under the Dinh and the Early Le Dynasties.
4. Ha Long
Top of many travellers' lists when they visit Vietnam, Halong Bay is a UNESCO World Heritage Site where hundreds of verdant limestone karsts emerge mystically from emerald-coloured waters.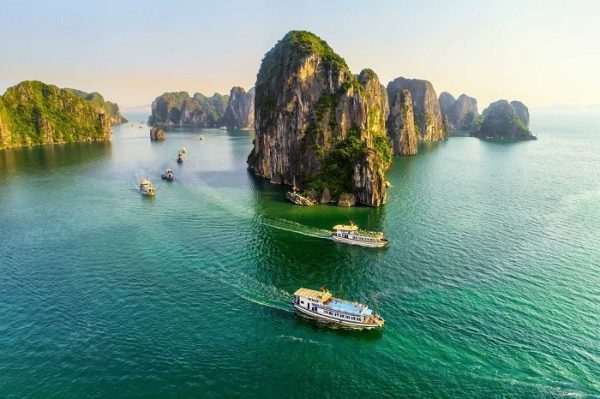 But with more than 2000 islands, there's plenty of superb scenery to go around. Definitely book an overnight cruise and make time for your own special moments on this World Heritage wonder – rise early for an ethereal misty dawn, or pilot a kayak into grottoes and lagoons. Prefer your karst landscapes a little less crowded? Try the less touristy but equally spectacular Lan Ha Bay, located a little way to the south, or Bai Tu Long, to the north.
5. Phu Quoc
Vietnam's largest island is also its most popular, with its idyllic sandy beaches, palm trees and seaside lifestyle. It's a place to explore coral reefs, get the adrenalin pumping in water sports and explore protected jungle.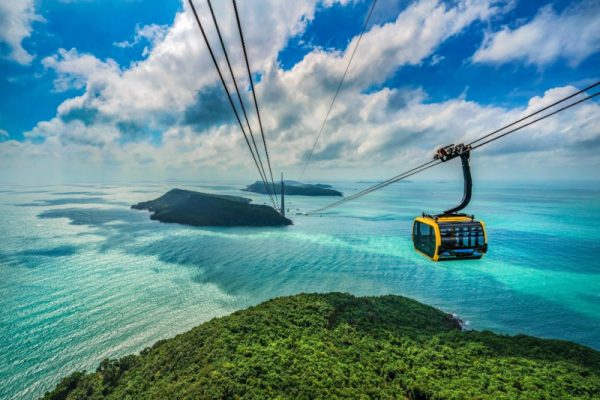 Lapped by azure waters and edged with the kind of white-sand beaches that make sun-seekers sink to their weak knees, Phú Quốc – way down in the south of Vietnam – is ideal for slipping into low gear, reaching for a seaside cocktail and toasting a copper sun as it dips into the sea.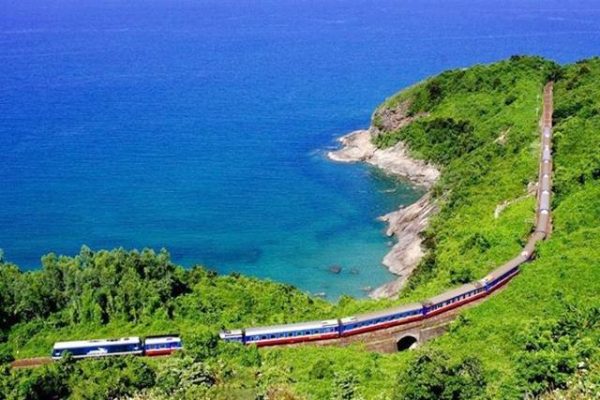 6. Hai Van Pass
This mountain pass in between Hue and Da Nang is famous for the spectacular views as the road wraps around the cliffs along the coastline. Many people choose to ride on motorcycles along this stretch of road to make the most of it.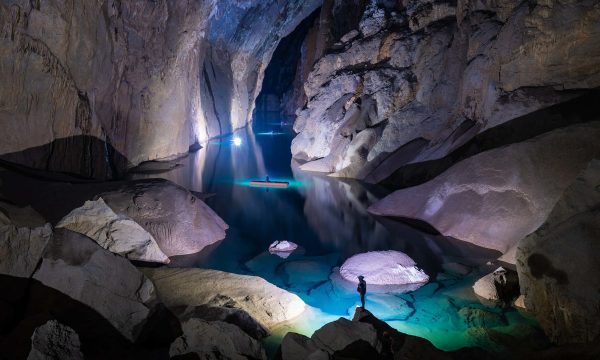 7. Hang Son Doong
One of the newer tourist attractions in Vietnam is Hang Son Doong – the largest cave in the world. Found in Phong Nha-Ke Bang National Park, the cave is 5km long, 150m wide and 200m high, and has its own river, jungle and microclimate.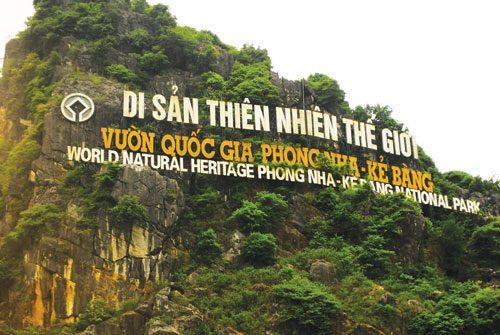 8. Phong Nha – Ke Bang
Located in Quang Binh province, central Vietnam, this mysterious land is endowed with breathtaking landscape of limestone mountain ranges, wild forests and stunning rivers. This place which is recognized by UNESCO World Heritage Site in 2003, famous for the largest cave in the world with whole ecosystems and forests within, called Son Doong cave. Son Dong cave is 5km long, 200m high and 150m wide. But it is not Son Dong, with more than 300 caves, many waterways, mountains and forests, Phong Nha – Ke Bang national park is now a famous destination for tourists from all over the world to trekking, hiking, cycling and kayaking.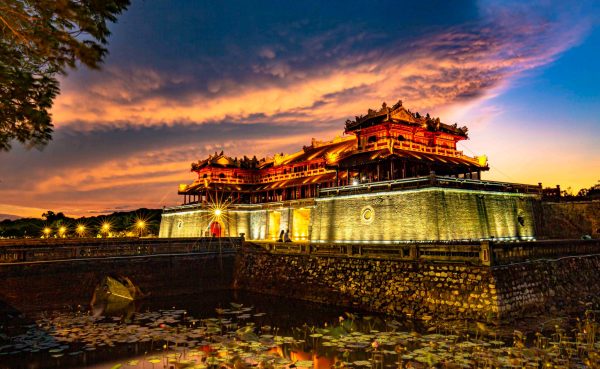 9.  Hue
The ancient city of Hue has tourist attractions such as Ngo Mon gate, Thai Hoa Palace, Perfume River, Tombs of King Tu Duc and Khai Dinh, and Thien Mu pagoda.
The capital of the nation in the 19th and early 20th centuries, Huế is perhaps the easiest Vietnamese city to love and spend time in. Its situation on the banks of the Perfume River is sublime, its complex cuisine is justifiably famous, and its streets are relatively traffic-free. And that's without mentioning the majesty of the Imperial City, a citadel within a citadel, housing the emperor's residence, temples and palaces, and the main buildings of state, within six-meter-high, 2.5km-long walls.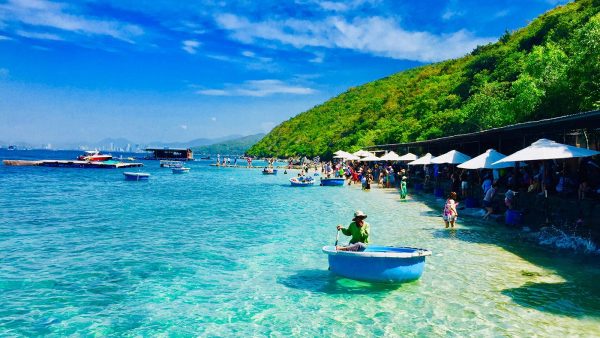 10. Nha Trang
Da Nang will surprise you by its modern, cleanness and nature. Da Nang has so many things to offer from Hai Van Pass, Marble Mountain, Ba Na hills to the Golden bridge. The fresh and beautiful white sand beach also Nang are also one of the reasons to hold tourist stay longer at this city. The amazing traditional food here is also one thing visitors could not resist.